Aegea Magazine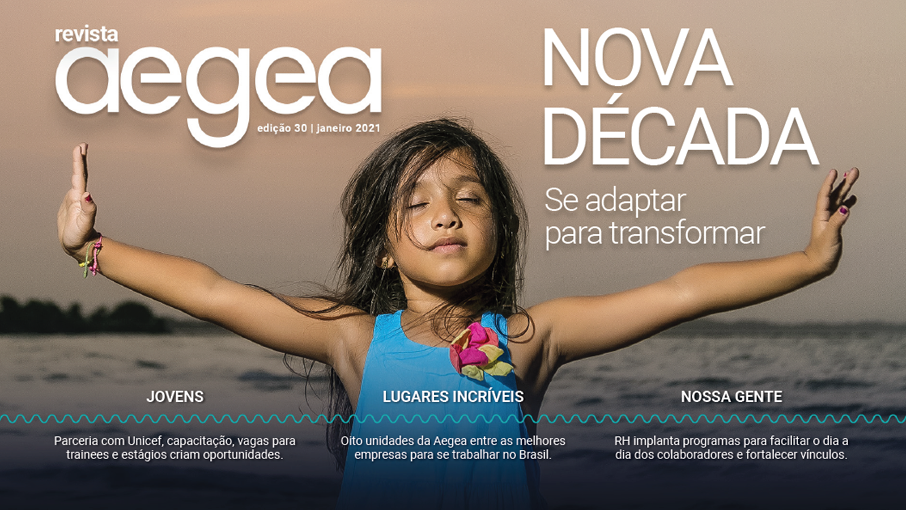 Aegea Magazine Issue 30 | January 2021
New Decade. Adapt to transform
NEW DECADE. ADAPT TO TRANSFORM
Planning, investments in ESG and teams prepared to take advantage of the wave of opportunities and help transform Brazil.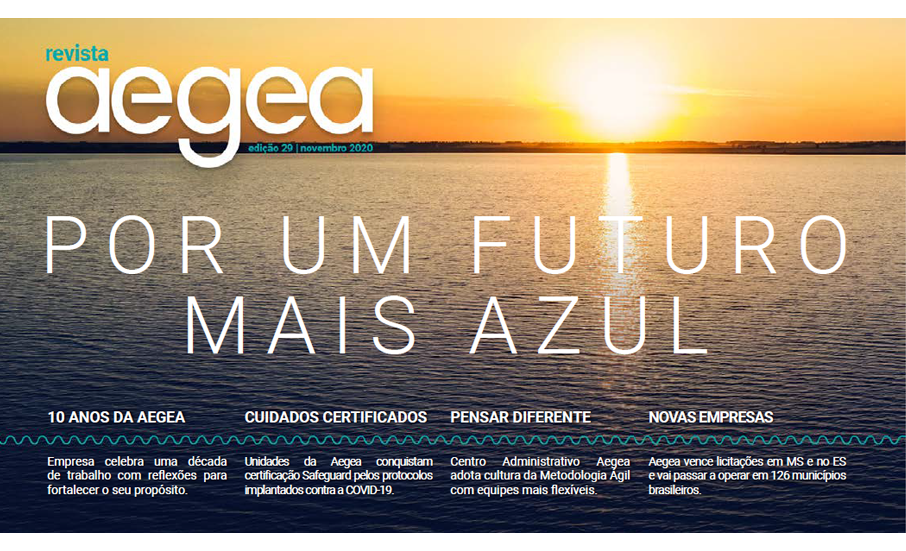 Aegea Magazine Issue 29 | November 2020
For a blue future
Aegea celebrates a decade of work with reflections to strengthen its purpose.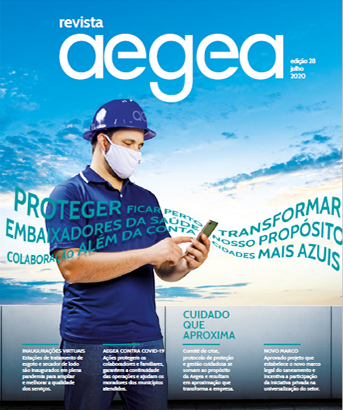 Aegea Magazine Issue 28 | July 2020
Care that Approaches
COVID-19 Special: all areas together for the protection of employees, the company and residents. ...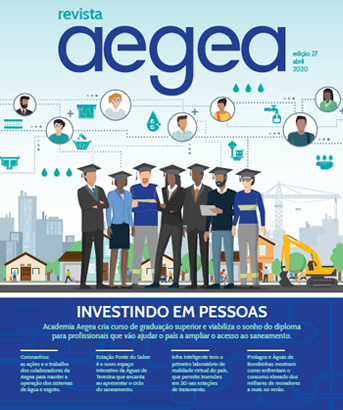 Aegea Magazine Issue 27 | April 2020
INVESTING IN PEOPLE
Academia Aegea creates an undergraduate course and makes the dream of the diploma feasible for pr...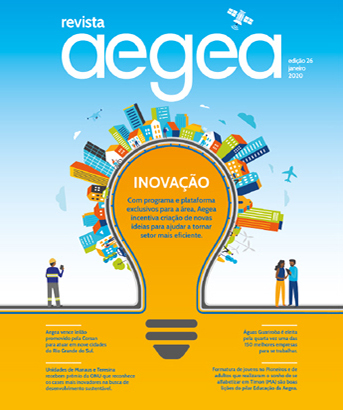 Aegea Magazine Issue 26 | January 2020
INNOVATION
Aegea encourages the creation of new ideas to help make the sector more efficient.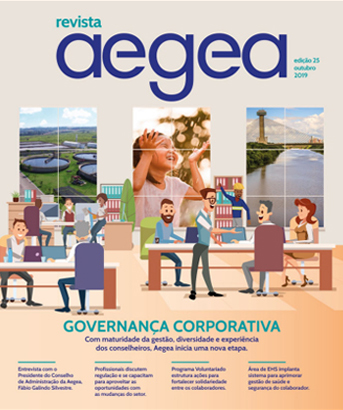 Aegea Magazine Issue 25 | October 2019
CORPORATE GOVERNANCE
With the maturity of the management, diversity and experience of the directors, Aegea begins a ne...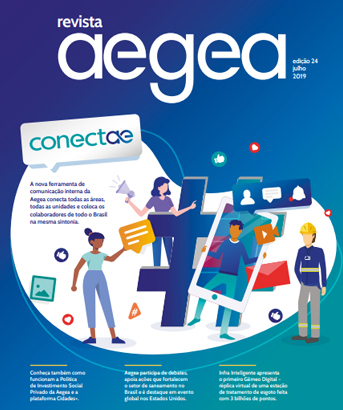 Aegea Magazine Issue 24 | July 2019
CONECTAE
Aegea's new internal communication tool connects all areas, all units and puts employees from all...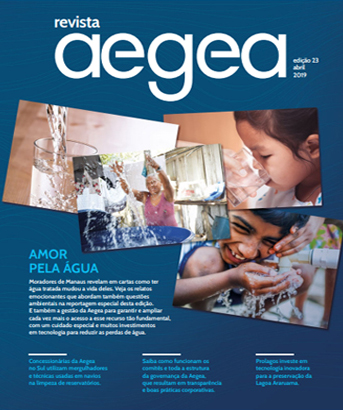 Aegea Magazine Issue 23 | April 2019
LOVE FOR WATER
Aegea's daily care for people and the environment, promoting sustainable development among its em...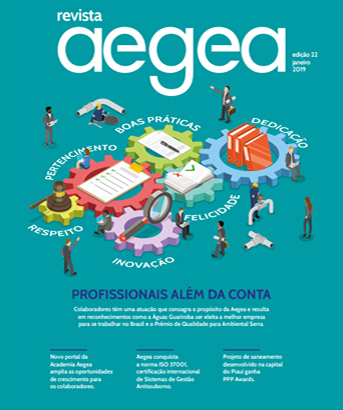 Aegea Magazine Issue 22 | January 2019
MORE THAN PROFESSIONALS
Employees have a performance that enshrines Aegea's purpose and results in recognitions.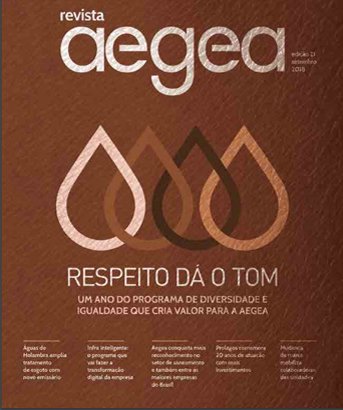 Aegea Magazine Issue 21 | September 2018
RESPEITO DÁ O TOM
One year of the diversity and equality program that creates value for Aegea.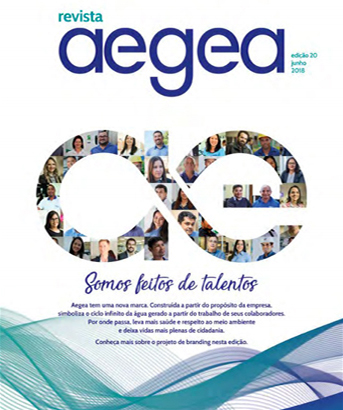 Aegea Magazine Issue 20 | June 2018
OUR TALENTS
Learn more about the branding project that revealed the essence of Aegea, its purpose of operatio...
More magazines