Founded in 2010, Aegea is one of Brazil's largest private sanitation companies. In each town it operates, it takes more health and quality of life to the population, always respecting the environment and local culture. Today, more than 21 million people are served in 154 cities across Brazil.
PROFILE AND STRUCTURE
To be the global benchmark in providing basic sanitation services, operations are focused on:

Ensuring water supply in regions where we operate and treat 100% of the sewage collected.

Maintaining the coverage rate of services with high quality standards.

Contributing, through our operations, to the development of society and conservation of the environment – sustainable growth.

Maintaining the motivation and engagement of employees.
Our prominent position in the sector stems from the following
Competitive Advantages
KNOW-HOW IN SANITATION
With operations focused on water treatment and distribution and sewage collection and treatment, we are experts in our sector.
FLEXIBLE MANAGEMENT MODEL
Aegea's solid management model enables the development of sanitation solutions that can be adapted to cities of all sizes.
FOCUS ON PERFORMANCE
Operations guided by performance indicators and gains in operational efficiency. Services provided are the result of cutting-edge technology and high-performance teams.
BUSINESS MODELS
Aegea manages sanitation assets through full or partial common concessions, sub-concessions and public-private partnerships (PPPs) and manages public concessions in the entire water cycle, i.e., supply, collection and treatment of sewage according to the profile and needs of each town.
PURPOSE AND PRINCIPLES
Aegea has a unique way of operating that sets it apart from all other companies. We play a fundamental role in supplying vital resources for the quality of life of millions of Brazilians. Our operations are guided by respect for society, the environment and ethical principles. We are a transforming agent in the lives of people and the cities where we operate. This is our purpose: Our nature moves life.
MISSION
To develop sanitation solutions with business excellence and safety to help improve the quality of life of the people served.
VISION
To be recognized as the best company in developing and managing the sanitation business in Brazil and be a global benchmark.
VALUES
Accessibility, Austerity, Collaboration, Continuous Evolution, Social Responsibility, Transparency.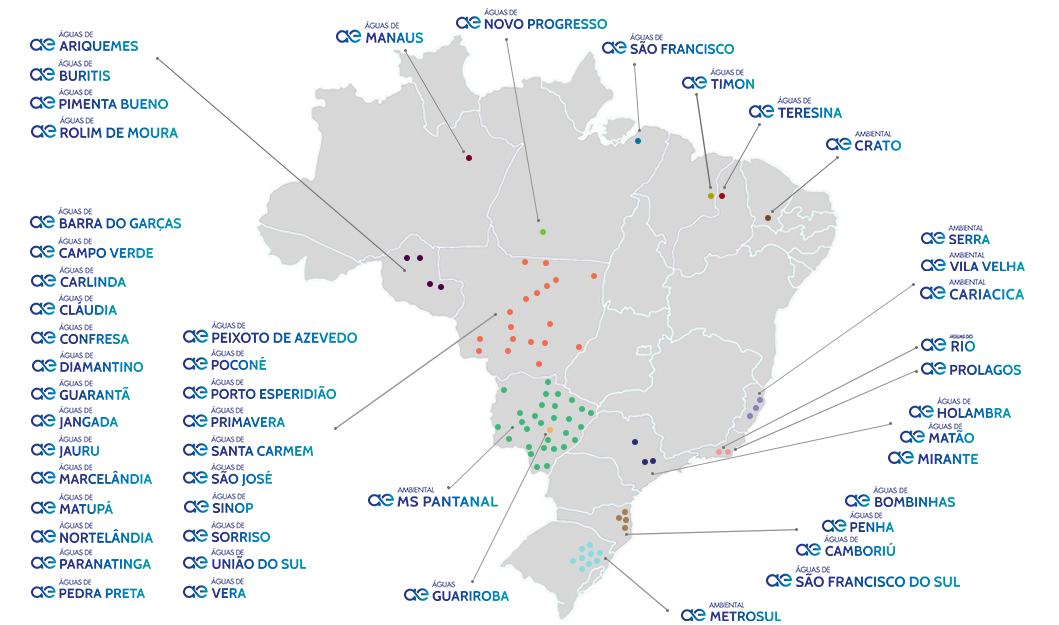 2023 Executivo de Valor

Aegea's CEO, Radamés Casseb, was the winner of Valor Econômico executive award, in the Infrastructure category.

2023 Valor Inovação

Aegea is listed among the 150 most innovative companies in the country and in 4TH position among the most innovative companies in the Infrastructure sector.

2023 Valor 1000

Aegea is listed among the largest companies in Brazil according to Valor Econômico.

2023 Melhores e Maiores da Exame

Aegea was chosen as the best company of the year by Exame in the Sanitation and Environment sector.
SECTOR PARTICIPATION
We hold dialogue with public administrators, communities and sector associations to contribute to discussions about the development of the sanitation sector in the country. Some of the organizations we support